Open the Constraints section of the Solver App: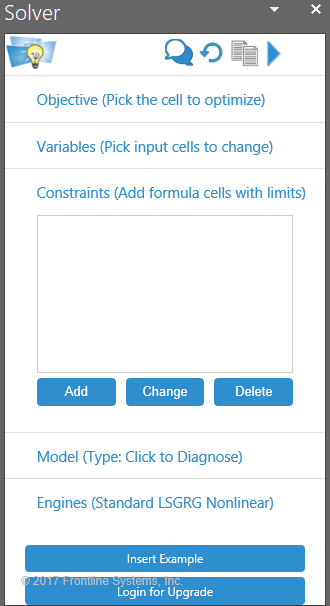 Click the "Add" button: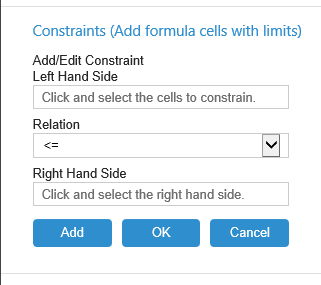 Enter your variable cell or range in the Left Hand Side box at the top and click the arrow pointing down on the right hand side of the middle box to open the drop down menu: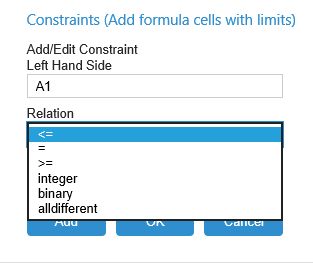 Select the "type" of constraint you wish to add.
Click OK to exit the constraint add/edit dialog or click Add to add another constraint.
Notes:
In the case of <=, =, or >= you will need to enter the Right Hand Side of the constraint afterwards.
In the case of integer, binary, or alldifferent your Left Hand Side must be a variable or set of variables to work properly, you do not need to enter a Right Hand Side, and you can not apply integer, binary, or alldifferent constraints to non-variable cells.